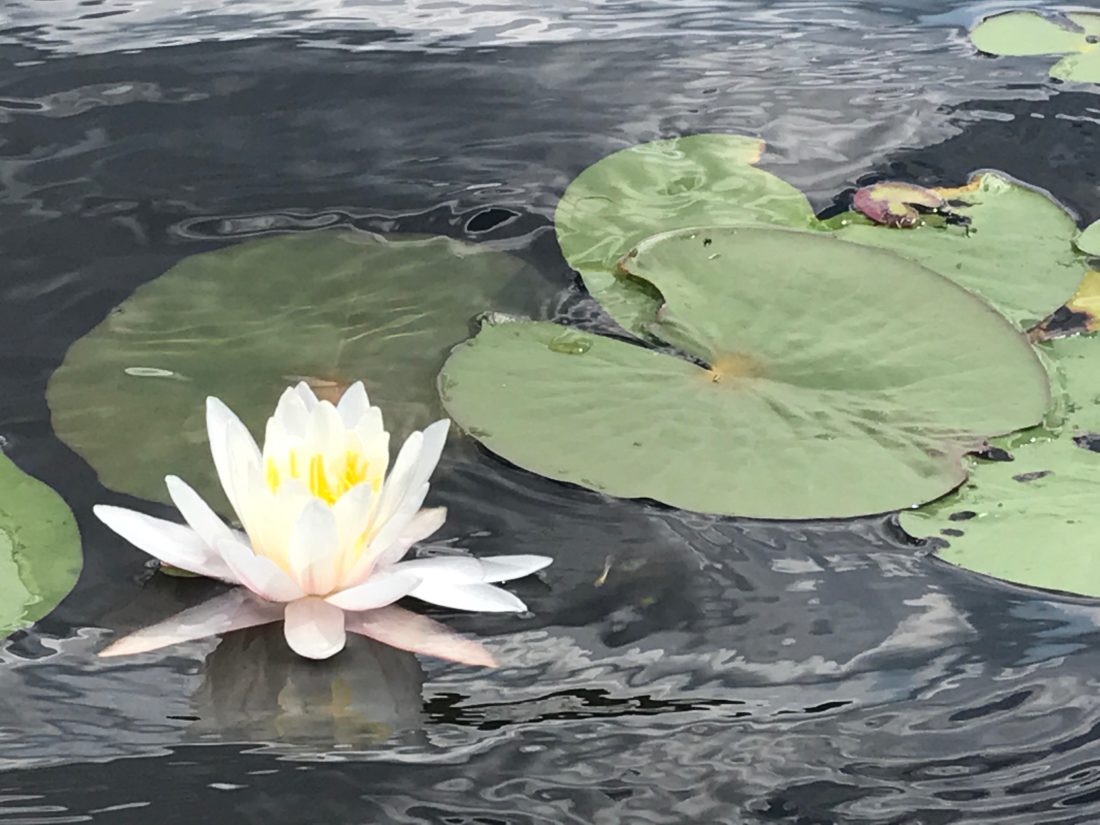 Last Days of Summer
Here it is, the last, last day of blowing bubbles, walking barefoot in the grass, idling away a whole afternoon staring at a body of water.
Schedules and emails from old friends, and invitations to fall garden parties, are already arriving like the first winter storm ahead of their time.  Tonight, I receive my first batch of student writings, short poems about where they have come from and where they hope to go in their time with me.
We all need to ask these questions from time to time (and sometimes, every day!) and we all need to keep our eyes open for the lingering waterlilies, on nearby walks or in the marvelous imagination of Mssr. Monet.
I'm excited to anticipate the group of creative folks eager for a day-long adventure in writing, collage, and image making, with my talented friend and book artist, Susan Porter.  It's just a few weeks away.  Join us if you can!
Here's the skinny:
Illuminating Our Stories: A Creativity Lab
with Susan Porter and Kathleen Hirsch
 In this day-long workshop, we will celebrate the un-mined stories that live in us, using writing prompts and a rich array of visual materials to explore emerging themes and narratives.  Our process will combine writing, mark-making, collage, and mixed media.  Students will explore story — fiction, poetry and memoir — through prompts, individual creative time, and sharing. By day's end, participants will have completed a series of illuminations, one written piece, and several working drafts that they can complete at home.
Saturday, November 11, 2017
9:00 AM to 4:00 PM
311 Forest Hills St., Jamaica Plain, MA 02130
$115 per person (includes materials, pre-payment required)
Space is limited. Contact us to register at
  susaneporter33@yahoo.com  or  khirsch72@comcast.net
 Kathleen Hirsch is an essayist, memoirist and columnist.  She has published four books, and has taught writing at Harvard, Boston College, and in workshop retreats for adults throughout the Boston area.  She writes at KathleenHirsch.com.
Susan Porter's multi-dimensional art journals blur boundaries between collage, printmaking and book arts. She teaches others how to use color, imagery, and text to create their own one-of-a-kind journals. Her work can be viewed at coloringbooksandjournals.com.