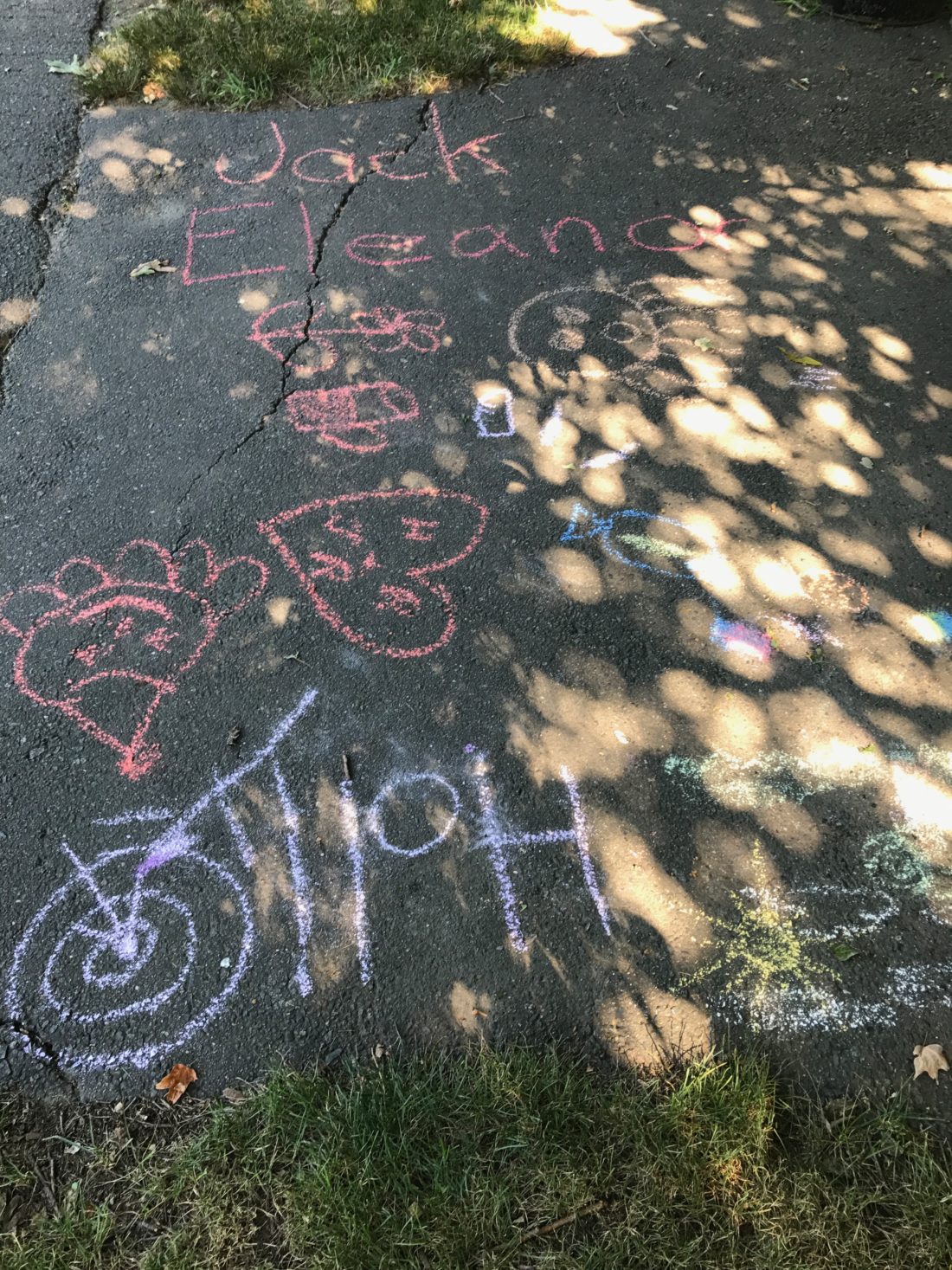 Colored Chalk Before It Rains
How wonderful is colored chalk?  And did you ever stop wishing you could squat down with a thick stick of bright pink or yellow or green and bring the world up to the standards of your dreams?
Children's graffiti is always revelation.   The other day I stumbled upon a small cache of dreams right there on the asphalt of the park, by a bench that undoubtedly held a mother or some suitable female substitute, while two girls made the world a brighter and happier place.
It takes so little.
In response, I offer my own bits of wishful thinking for the start of the last precious month of meandering thoughts and bright blue moons…
Love your friends
and your friends' children;
Be generous.
Live by grace.
Practice positive regard.
Be unstinting.
Pursue excellence.
Wear your mother's jewelry.
Loan your favorite books.
Bring gifts back from your travels.
Dance – whenever you can!
Look those who serve you in the eye.
Be Grateful.
Listen.
Practice infinite patience.
Especially when this is hard to do.
Protect innocence.
Honor beauty.
Conduct your life as if goodness and love were the highest names for the holy
and you its nearest willing host.
Just saying…