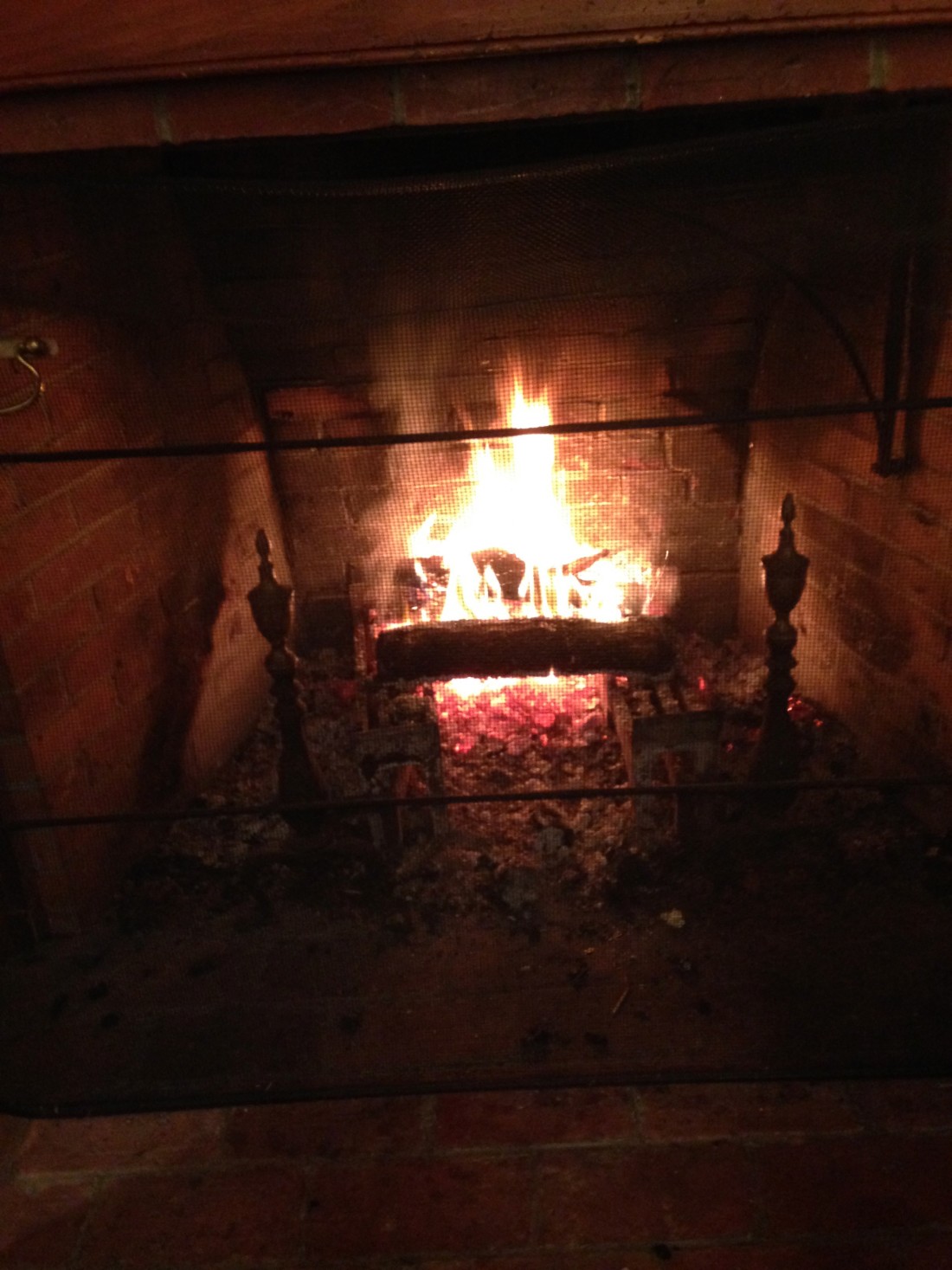 Advent, 7: Walking through Snow
Today we get our first snowstorm of the year.  This feels God-sent for so many reasons.
Snow draws a boundary.  Within an hour, the landscape is transformed, Pygmalion-like, from the austere beauty of towering trees upholding the winter nests, to a much younger presence, cloaked in ermines and ready for the ball.  Or so it has always seemed to me.
The first storm makes the world virginal again, sweet, wrapped in a silence in which anything can be imagined, where streams whisper and lone birds speak.
Today is a day for turning.  From the usual grinding deadlines to holiday parties.  Robotic routines to gift giving.
This is the week when I really begin to "feel" Advent.  The last great ancient prophet, John the Baptist, is heard crying across the centuries, urging us to make the crooked paths straight.  To "turn."  To change.
What in the busy lives we are living needs turning?   What paths must straighten for us?  What broken bridges and failed links in our communities need mending?
It becomes easy to walk in circles.  Or to pursue each intriguing detour that takes us further from our true selves.  Do we say "yes" when we mean "no"?  Do we take the easy way out and refuse to engage with the pain and the needs around us?  Do we pile on the calendar to escape the essential quiet that alone can guide us home, to the light in the windows of our souls?
Because I do, yes, indeed, and far too often, I've taken up a book of Advent meditations this past week.  Watch for the Light is a rich compilation of writings from brilliant, thoughtful writers, from Thomas Merton to Annie Dillard and Sylvia Plath.  I recommend it.
The epigraph, an unattributed poem from the 15th century, speaks to my own hunger and need for quiet as the days grow shorter, in order to discern true path from the many, many tantalizing substitutes:
Lo, in the silent night
A child to God is born
And all is brought again
That ere was lost or lorn.
Could that thy soul, O man,
Become a silent night!
God would be born in thee
And set all things aright.
I will soon go out to walk in a world about to be transformed.  As I prepare to set out, I carry not only these lines, but the haunting words of Robert Frost's "Stopping by Woods on a Snowy Evening."
I know well, as did John centuries ago, that I have "miles to go" before I see more than a flickering glimpse of the light of home.  But it is good and necessary to be taking the first step, and to trust that the snow, and a good book of reflections, will keep my footsteps visible, should I be tempted to tarry.