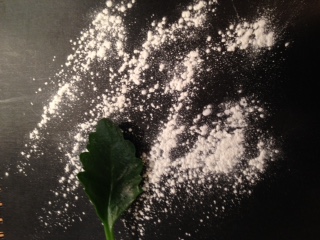 Writing in the Dust
My house just now is covered in a fine layer of dust.  Plaster dust.  The long-awaited paint job to freshen things up after a long winter.
And so it is with the writing life and the life of prayer.  Long periods of waiting, little change in the horizon, showing up, keeping things dusted and in a state of readiness….when suddenly one day we can see something like dust settling over the familiar, and can run our fingers through a substance that holds our mark — for an hour or a day.
This, the legibility of the soul in the life in time.
Yesterday, my experience of this gift was a day spent with a group of young writers and their faculty in the Creative Writing Program at The College of the Holy Cross.
The earnestness and energy was palpable.  I gave my craft talk, and then the writing began.  The students were given little slips of paper, containing a word or two as prompt which the novelist Julianna Baggott and I had come up with.  The students let it rip, creating spontaneous, anonymous writings that were then placed into three little mason jars, mixed up, and aloud, one by one.
The effect was mesmerizing.  It was as if we were hearing chant, ancient shards of scripture unearthed from clay jars and recited to the assembly.
What worked about this was its rawness and authenticity.  Nothing premeditated, polished, tailored.  As pure as prayer, and not unlike.
How beautiful, in a world of overworked cant.
And so a fine dust settled over my familiar, and gave me this inspiration:
What if we were to make such a practice during Lent?  A daily "short" — inspired by the newspaper, or a poem, scripture, or an image that arises while we feed the cat?
Just that.  On a small, 4 x 4 square of paper, or an index card.
Try it.