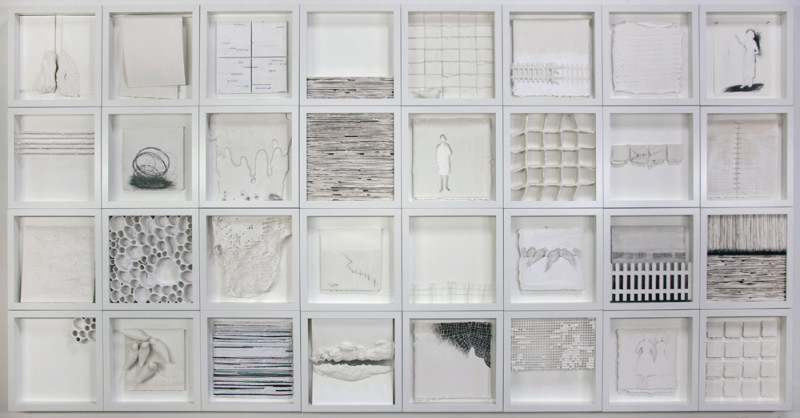 My friend, the sculptor and paper artist Julie Levesque, has given us a summer gift:  her one-woman show at the Rice/Polak Gallery in Provincetown, MA.
Her quiet, white and shadow pieces, composed of the materials we find around us every day — sand, bits of flown paper, salt and dust — give me pause, which is just what we should be doing before those foggy mornings draw us back to desks and monitors and to-do lists.  The subtle tonal shifts and play of light are as thought-provoking and restorative a walk on the beach at dawn.
Take a virtual look, if you can't make it to P'town.  It's worth the time.
http://ricepolakgallery.com/artist/julie-levesque/