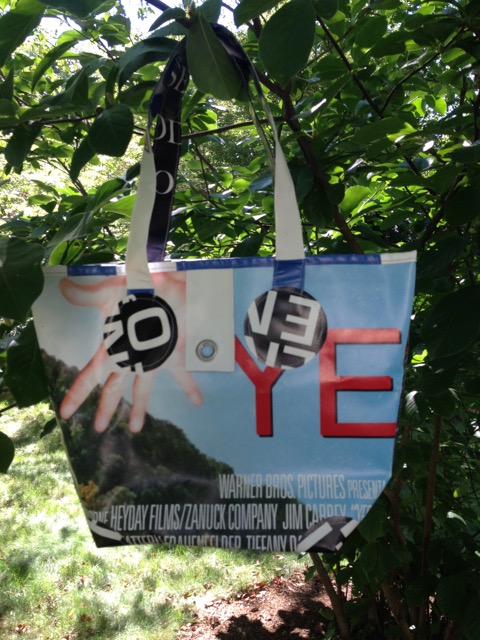 Friends,
I don't ordinarily put merchandise up on this site.  But every once in a blue moon something crosses my path that is worth sharing.  Johnny's bags fit the bill.
My friend Johnny lives in paradise in Chianti country with his wife, the gifted cookbook author Pamela Sheldon Johns.  Together, they offer unforgettable hospitality, cooking classes, and guidance to the region's culinary and archeological treasure trove.
Johnny is an artist.  Thees bags — composed of recycled Italian movie posters — are his.  They are waterproof, durable, capacious, and best of all, gorgeous.  No — best of all — they are lined with recycled khaki pants, so you get lots of cool pockets.
You won't find these in any catalog or Etsy or online store.  If you are interested, you can contact him directly:  courtneyjohns@aol.com.
Also available in white (flip side of posters).
Tell him I sent you!
Ciao bella