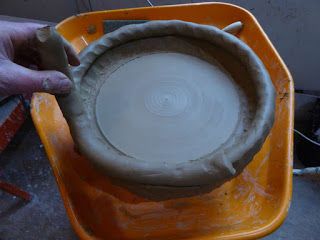 Blue Christmas
My best writing time is just as the sun is pressing its way up through midnight skies and a scrim of gorgeous winter trees — a Chinese painting, with its indigos branches and its delicate, sand-colored dawn.
Yesterday was the Solstice, and the sun made its briefest appearance of the year.  Barely a flicker, it seemed, in the busy last hours before Christmas Eve, and then darkness again enclosed the house.
It was also, in some traditions, the day known as Blue Christmas,  when churches light candles and open themselves for those who grieve at this time of year, who have lost a loved one and cannot enter into the high spirits and excesses of the season, the Times Square of the mind.
Like children we long for the light, because the darkness is always so close at hand : the mystery of suffering, the weariness of destructive situations that don't end despite our best efforts.
To repeat the litany of global suffering these days is to diminish it.  Our sweeping references to refugees, war, racial violence too easily become caricatures, and we grow numb to the lived reality of those whose lives fall beneath the dull umbrella of our words.
It often takes a private suffering to pierce the heart and renew the compassion that flows from the heart of vulnerability. This morning as I sit beside the unlit Christmas tree laden with a lifetime of cherished ornaments, my own home has entered a time of mourning, with the death of one whose life was an emblem of spirited presence and endurance in the face of a lifelong chronic illness.
And so, today, I want to look a bit more closely at the journey that enable us to live with gratitude and creativity precisely at the razor's edge between light and darkness — between hope and despair; between perseverance and surrender, between fealty to our commitments and a giving in to distractions.
A great modern theologian, Ronald Rolheiser writes that we need to learn to live with the tension between the world that we long for and the world as it is.  We need to do so without falling off the rails, and tumbling into depression or, on the other hand, inflation.
When we hold our tongue at an out-of-line comment; when we don't stalk out when someone has manipulated a situation to our disadvantage; when we absorb hatred instead of returning it; don't reject those who disagree, but rather engage with mutual respect, and when we love through painful behaviors rather than create walls and distances – only when we do these things, make the choice to stay in relationship with the imperfection and brokenness of the world, do we have any real chance of personal transformation.
A woman I know has planned a beautiful Blue Christmas ritual for all those who are weary of heart and cannot find the joy of Christmas outside of their own darkness.  She is calling it:
Advent for the Weary Soul
She plans to keep her small church dark, just lit with candles, a little music. Those who gather can welcome Christmas not with brass quartets and white poinsettias, but with the wrung hearts and irresolution that may well have been more a part of the original event than our dolled-up festivities would suggest.  Certainly, the broken places in us have as much a claim on new hope as do our childish longing for the light.
My best writing time is the hour of growing light, but my best prayer arises in the dark.
And so my prayer this longest night of the year has been for the souls of all beloved departed, those suffering from illness that won't get better, for the weary.
Recently I wrote a series of "Mary poems."   As the light ever so slowly begins to build again in the east, I share one today, my meditation on the light and shadows of a woman's faith that bore, as in a small bowl, all the tensions of this life.
Blessings.
The Bowl
Some days I fear the bowl
that God has willed for me
Not the clay that
thrusts a child into daylight,
but a secret, hidden thing
Thin as eggshell,
narrow as fate,
borne by an angel I've never seen
who visits
only at night and only
when I sleep without tossing.
Stitching, gathering herbs,
sometimes I sense this bowl
will break, a new sun spill
over God's flawed earth.
Then I pray that I might catch it,
as mist that wakes the roses,
or as oil from their pressings.
What woman doesn't wish
the fruit of her days
her risen bread,
her songs before sleep,
to be as light-bearers
to wisdom,
midwives
to the mystery?
But my linen is coarse,
my roses, rangy and wild,
my work far humbler:
to greet the angel when he comes,
to witness to Being,
to bear with the breaking.