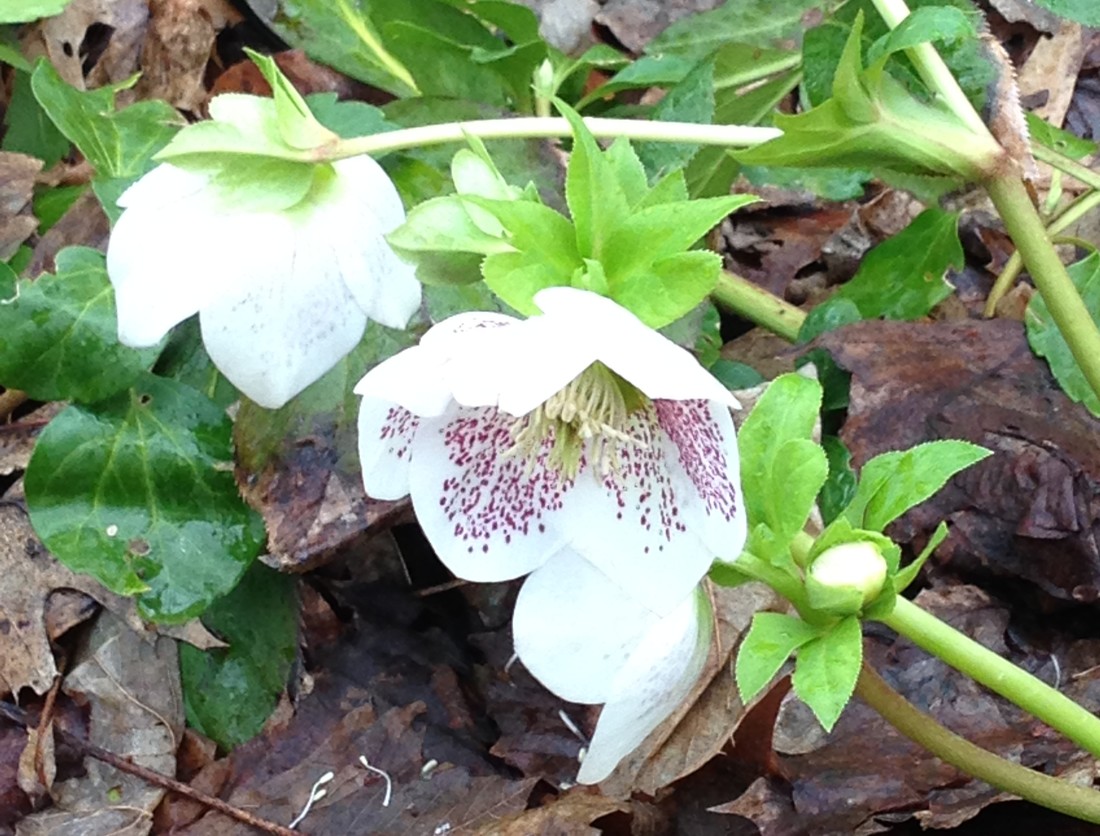 The pansy's party dresses were crushed earlier this week, the birds bunkered, as baffled as we by April snow three days after the thermostat read 70.
Fat flakes fell, and a pair of Lenten roses occupying a vase on my desk bowed their heads.
Seeing them, I understood.  This is the in-between time, a season of illusions.  It is dangerous for early bloomers to expose themselves the way the true roses will in a month or so, perfumed and proud in their silks and pearls.